He Has A Trick To Reinvent A Classic - The Result Is So Delicious, I'm Trying This Too!
by FaithTap Staff 9/12/2015
Backyard BBQs and ballparks are common places to enjoy a hot dog or two, but the classic hot dog is being reinvented to be even more appealing at the dinner table.
Most hot dogs are typically placed inside a bun and topped off with ketchup, mustard, and relish, but these creative ideas went beyond the average dog to cook a yummy meal!
Going south of the border.
Hot dog taquitos are a fun twist on regular taquitos. All you need for this recipe are corn tortillas, cheese, hot dogs, and some vegetable oil.

Hawaiian style!
Who says you can't add fruit to your hot dog? This yummy recipe includes pineapple and mango for a tropical flavor.
Mac 'n cheese it!
No bun needed for this dish. Just slice a hot dog in half and pile on the mac 'n cheese. This recipe uses dry mustard and grated cheddar cheese.
Campfire pig in a blanket
Roll each hot dog in refrigerated crescent roll dough and then place a skewer in each dog to roast over the fire. Perfect addition to a campfire!
Learn how to make your own.
Cornbread + Hot Dog = Corn Dog Muffins
You don't need to deep fry these corn dogs, but this recipe adds slices of hot dogs to a cornbread mixture to create mini corn dog muffins.
Did someone say pizza?
Turn a regular hot dog and bun into a cheesy pizza with cheese sticks, pepperoni, and tomato sauce.
Watch how simple it is to make a hot dog pizza.
Waffle your hot dog!
This creative recipe takes a hot dog and wraps it in bread, then dips the wrapped hot dog in pancake or waffle batter.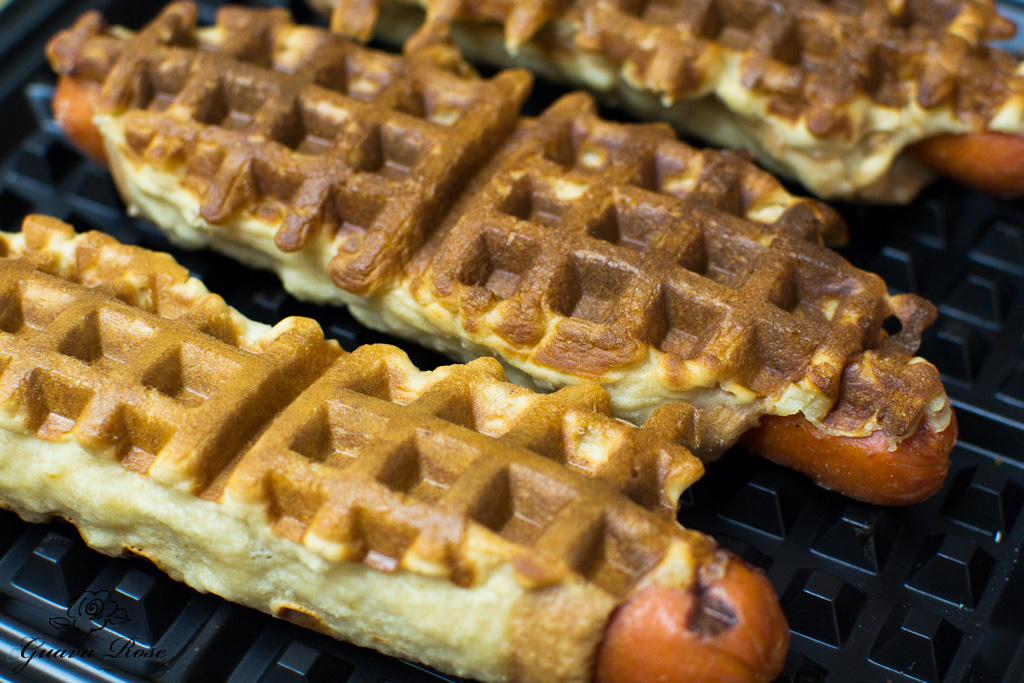 Spiral and smoked on the grill
For a crispy, caramelized hot dog, cutting slices along the hot dog can open it up to more flavor.
See how easy it is to spiral hot dogs!
Go Italian with spaghetti threaded through a hot dog!
Add spaghetti to the center of hot dog slices to create hot dog spaghetti noodles that are a fun surprise for everyone at dinner!
Check out the step-by-step directions
All-American hot dog burger. . . whoa!
For a full combination of America's favorite, classic foods, this hamburger is topped with hot dog slices, mac 'n cheese, bacon, mayo, mustard, and grilled onions. It's the whole enchilada!
For those who get bored with a plain hot dog and bun, these ideas take it to the next level! This extreme cuisine will surely surprise your family and friends with a delicious reinvention of a favorite food.
Check Out More From Our Site Below